A new standard in localization
eclypse offers easy-to-use native desktop and mobile apps.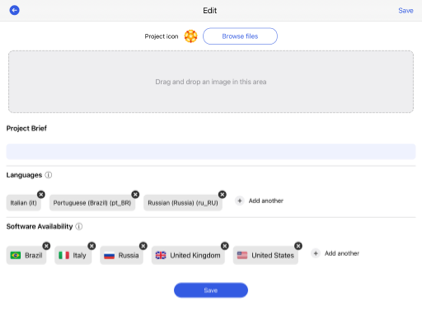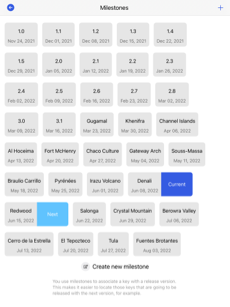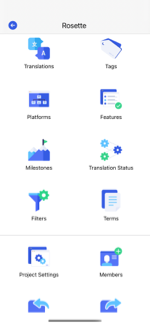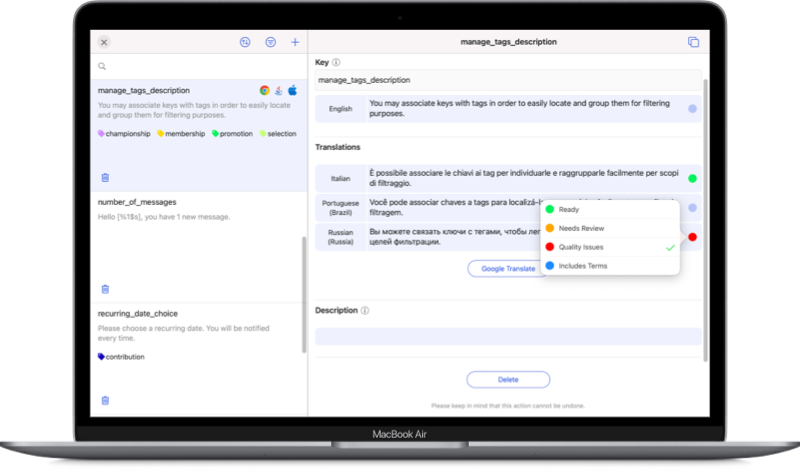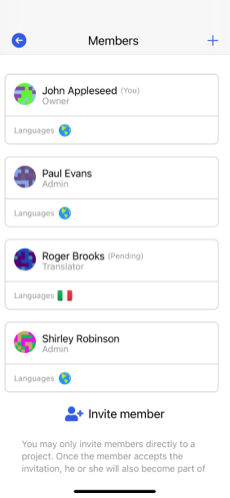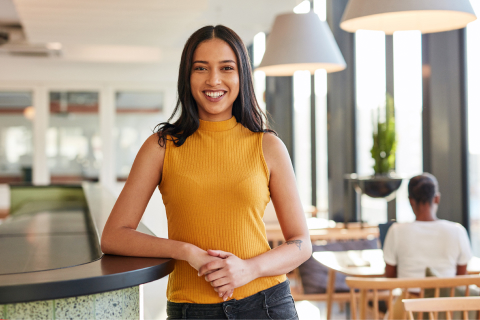 Centralized workplace to collaborate
Invite your team

Manage all your multi-lingual content in one place for continous translation.

Assign roles

Manage access levels within your team that meets the needs of your organization.
Request demo
Translations via eclypse
Easily order your translations via eclypse at the click of a button. Translations start at 5 cents per word.
Machine Translations
Take full advantage of the machine translations - thanks to built-in Google and DeepL Translate integrations.
Invite your own translator
If you would like to work with your own translators simply invite them to your project.
Built for scale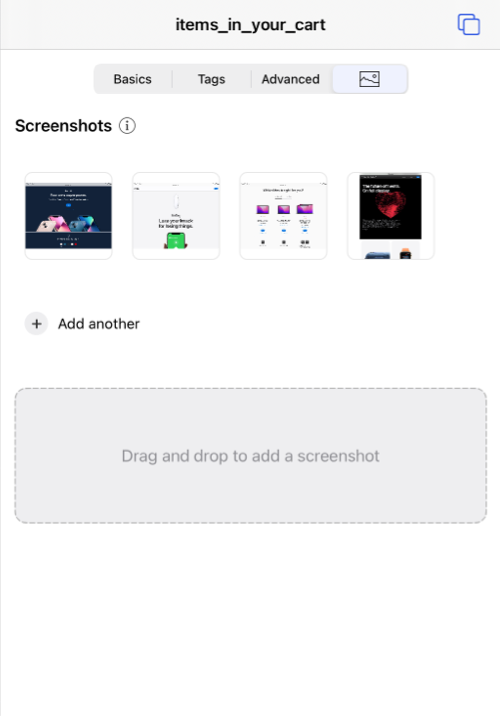 Screenshots
Increase translation quality by providing screenshots for better context.
Advanced Filtering
Quickly locate keys by saving your search criteria.
Manage by Milestone
Eclypse can be configured to follow your release cycle. Conveniently locate your keys that need translations before the release date to minimize delays.
Export Templates
Improve productivity by reusing export rules to download the data out of eclypse.
Introducing Translatability
Only translate what's needed
See it in action
Expansive support for plurals.
Eclypse is built from the ground up to work seamlessly with plurals. Simply toggle plural mode when you need it.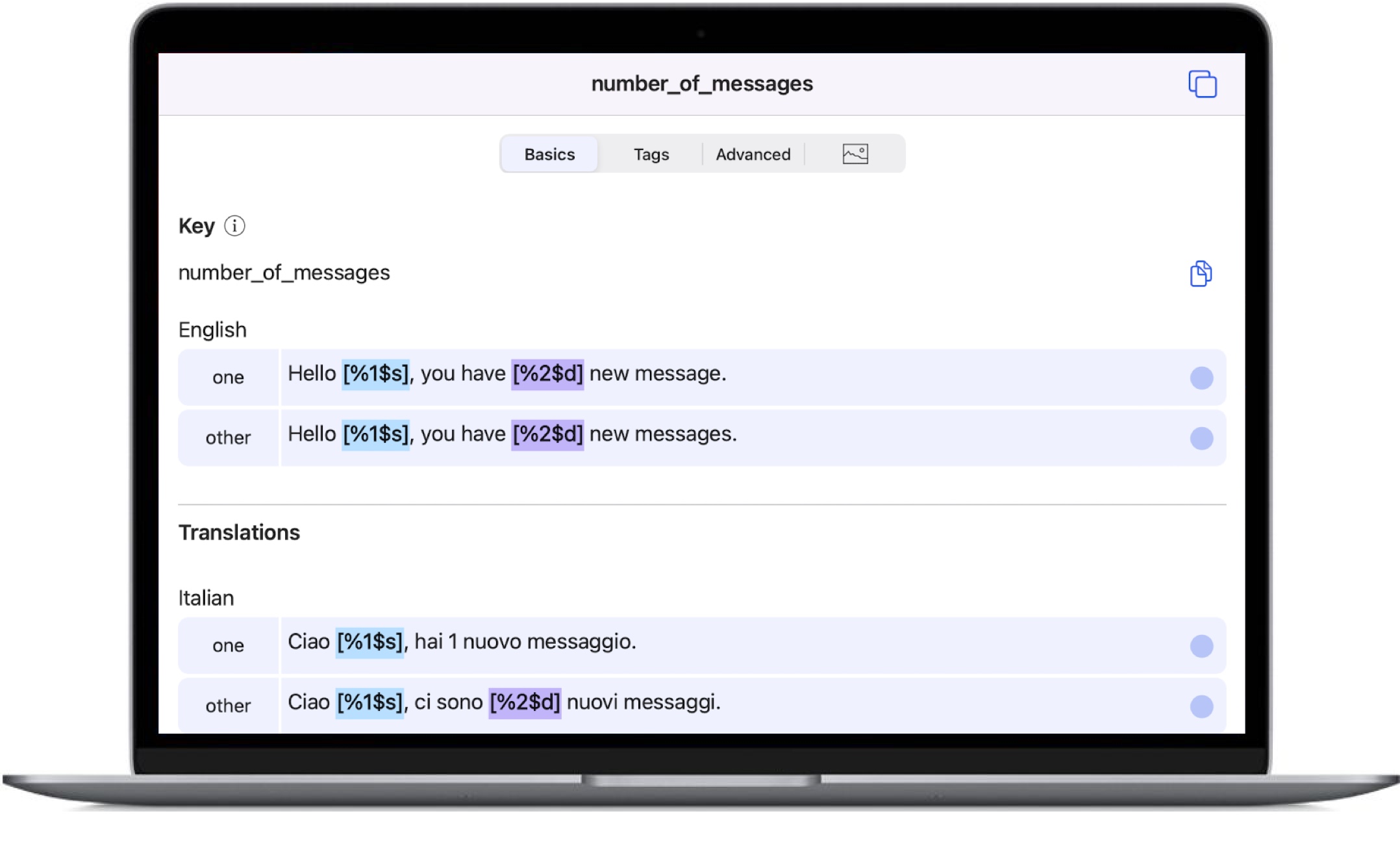 Use translation status according to your workflows.
You can search and locate translations based on translation statuses.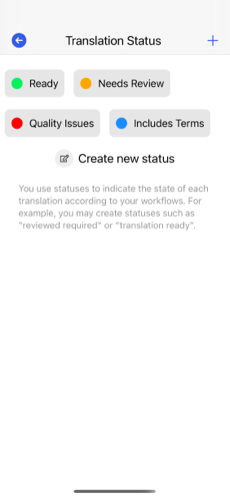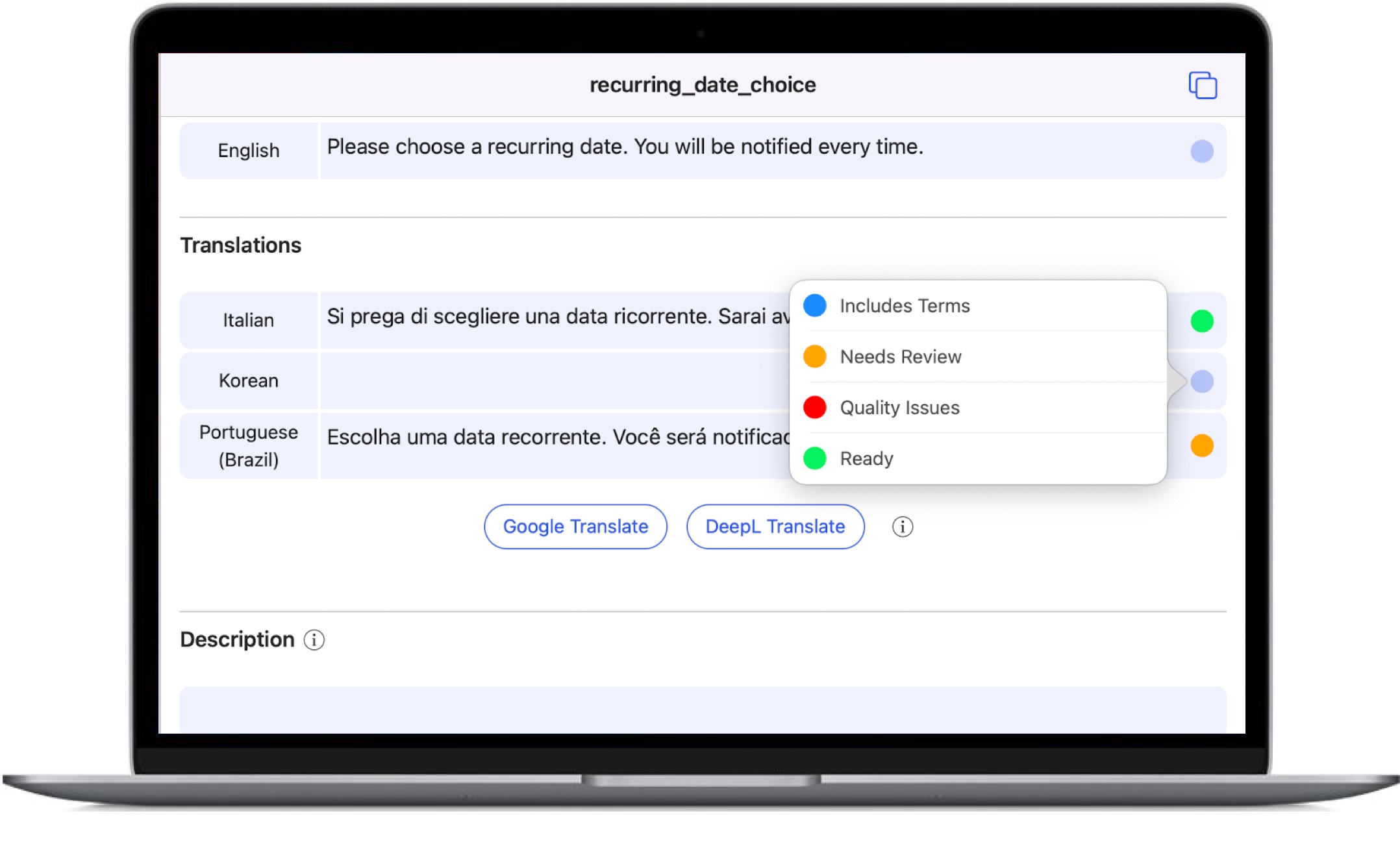 Glossary ensures consistent and high quality translations.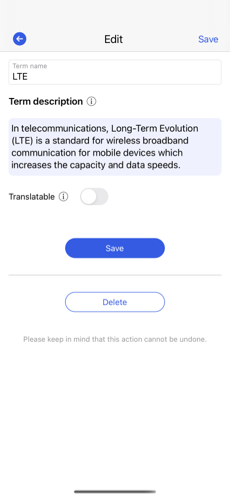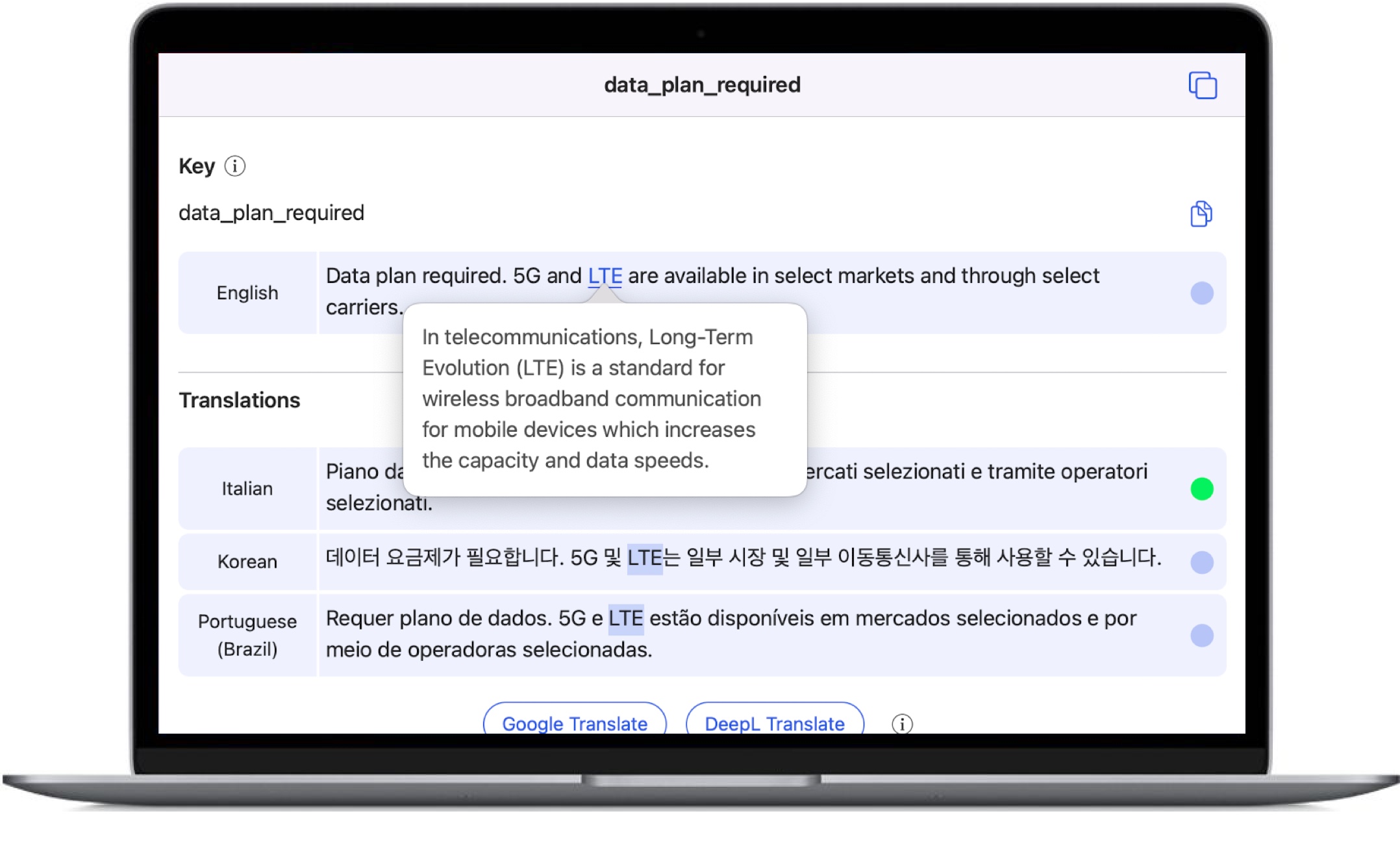 Productivity
Automate your workflow with our APIs
Be more productive
Whenever you change one of your translations in your external systems, sync the changes with eclypse.
Reduce developer workload
Let your team focus on engineering and development while reducing auxilary tasks.
Scale up
eclypse is designed to grow with you. Flexible API allows multiple ways to integrate.
Chat with your teammates
Use the built-in chat interface to discuss localization questions.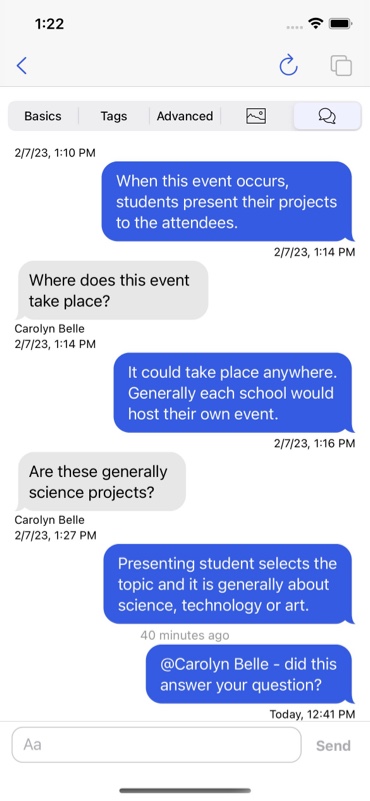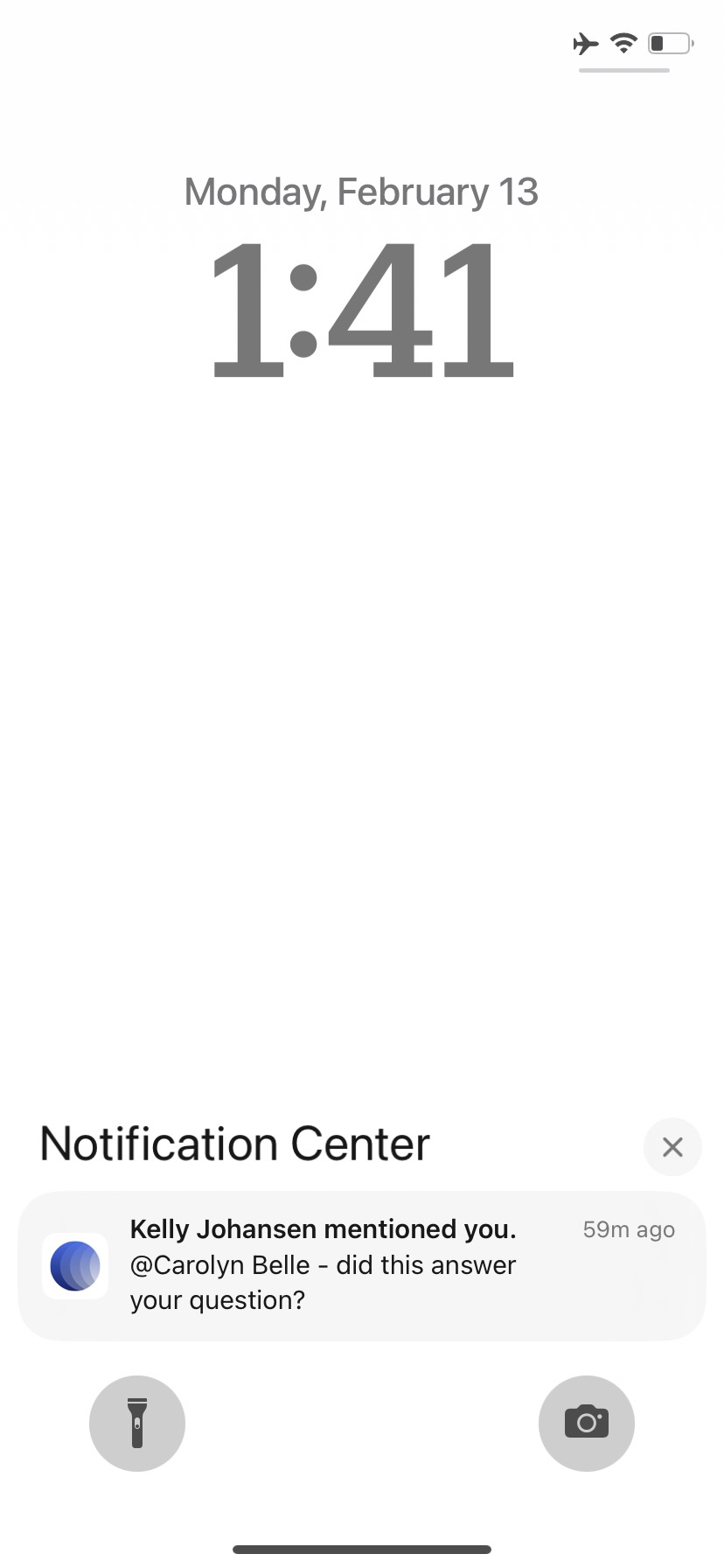 Is there a feature you would like to see?
Eclypse is built to be highly customizable. Just drop us a note.
Request a feature